Anti-Money Laundering Software
AML360's anti-money laundering software eliminates consulting fees and labour intensive processes by providing an online platform pre-configured to regulatory expectation. Using a point and click function, the software instantly analyses and reports on the risk profiling and compliance status.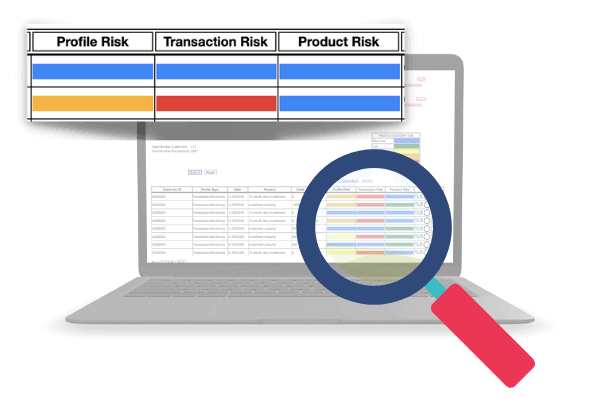 We offer one of the most affordable AML software for transaction monitoring. Not only is AML360's anti-money laundering software affordable, it evidences regulatory effectiveness. Using colour coding, the highest risk activity is easy to identify. The transaction red flag file note contains all essential data to ensure the investigative component of suspicious activity is quickly concluded.